UHU HEAVY DUTY ADHESIVE GLUE 100G
UHU heavy duty adhesive glue has extra strong construction adhesive with immediate tack. Bonds wood, metal, PVC, ABS, plaster, stone, tiles, etc
SUITABLE FOR:
Suitable for assembling all kinds of (building) materials such as wood, stone, concrete, metal, many synthetics and polystyrene foam porous onto (porous) surfaces of stone, concrete, wood, plaster, drywall, etc. Also very suitable for surface bonding, it improves the initial bond strength.
Very suitable for mounting timber framework, skirting boards, doorsteps, laths (wood / plastic), panelling, window sills, ceramic tiles, construction boards, drywalls, wood strips, wall covering sheets, panels, insulation, soft and hardboard, panels, sills, nameplates , house numbers, suspension hooks, ducts, electrical outlets and electrical boxes.
Also suitable for decoration materials, such as ornaments and mouldings in plaster, polyurethane and polystyrene foam.
PROPERTIES
Universal bonding
High final bonding strength
High level of initial bonding
Easy to apply
Filling
Particularly for interiors
Solvent-free
Permanently elastic – 15 year warranty
Moisture resistant
Suitable for uneven surfaces
Correctable
Resistant to temperatures between -20°C and +80°C
MADE IN HOLLAND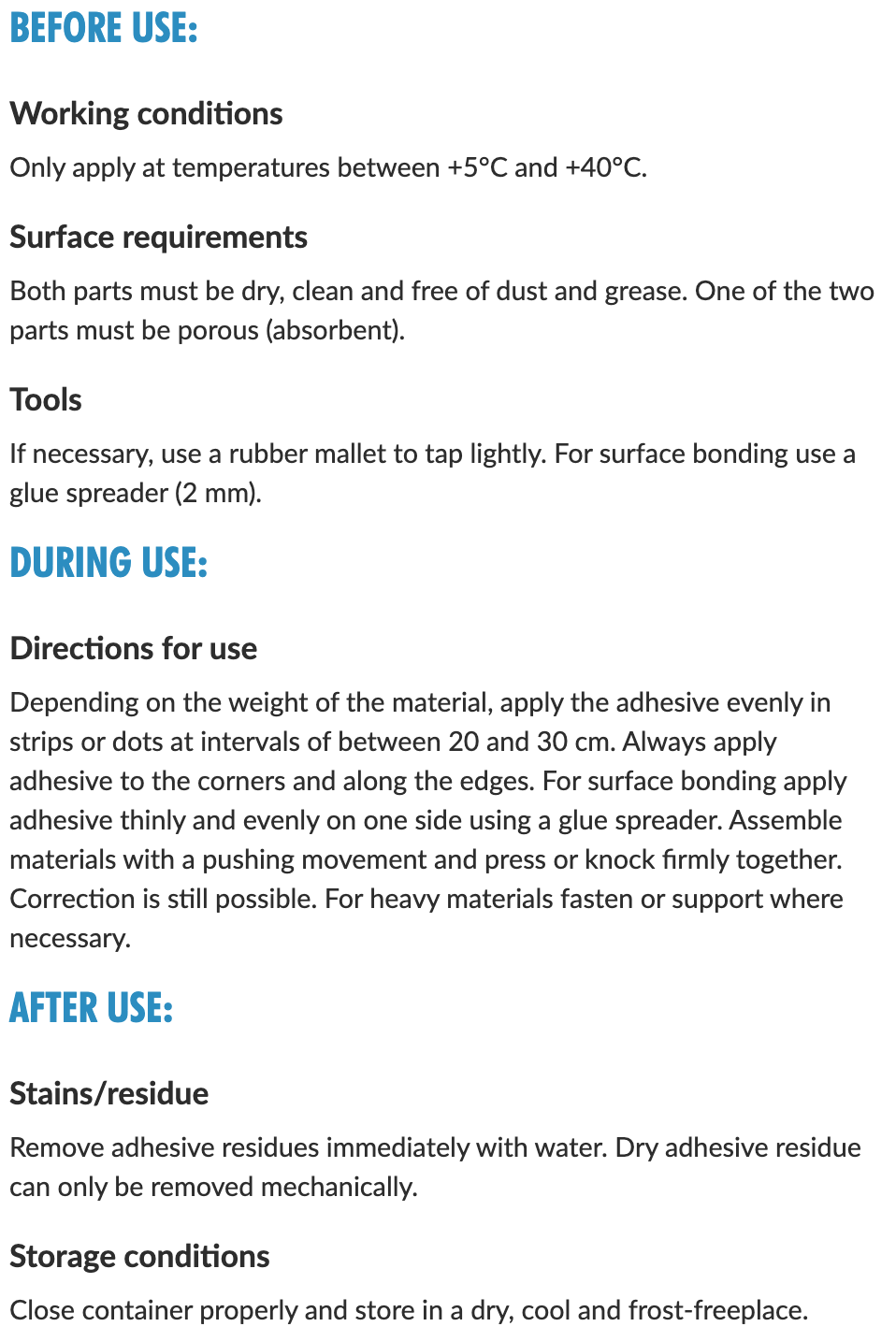 ---