UHU GLUE STICK UHU STIC 40G
PROPERTIES
Glues fast, strong and durable
Highly efficient and cold washable
Solvent-free glue formula with 98% natural ingredients (incl. water)
Screw cap prevents glue from drying out
Container from 50% recycled plastic
Made in Germany
Suitable for glueing paper, cardboard, photos, Styrofoam (expanded polystyrene), labels, textiles, etc.


HANDLING
BEFORE USE:
Surface requirements
Materials to be glued must be clean, dry and free from dust and grease. One of both surfaces must be absorbent.
DURING USE:
Directions for use
UHU stic is applied with light pressure onto the materials to be glued. The parts are put together immediately after applying the glue.
AFTER USE:
Stains/residue
UHU stic can be easily washed out with cold water.
Storage conditions
Store in a dry, cool and frost-free place.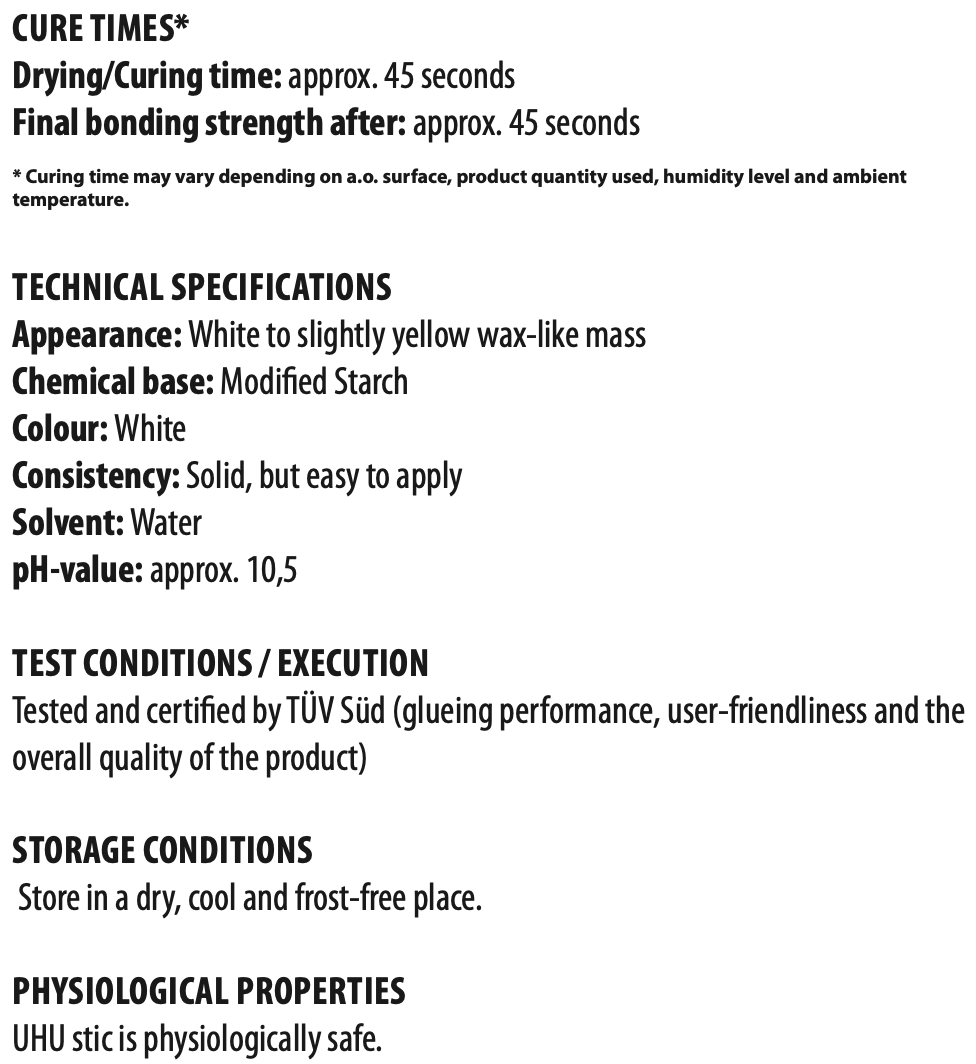 ---