Shachihata TAT Indelible Ink STG-1 55ml Regular Dry Multipurpose
STG-1
55ml
Indelible Ink
Regular Dry (5-10min drying time)
Multipurpose
MADE IN JAPAN
TAT ink for all surfaces
Contains oil based ink with ultra fine pigment particles, ideal for clear and smear resistant marking on non-porous surfaces like metal, plastic, rubber, glass, leather, as well as on porous surfaces like coated paper, wood, etc.

TAT ink is heat-proof, highly oil resistant and shows excellent performance even after exposure to extreme conditions.

Quick dry and Regular dry types are available in 6 different colours (black, blue, red, green, purple and white) for various use.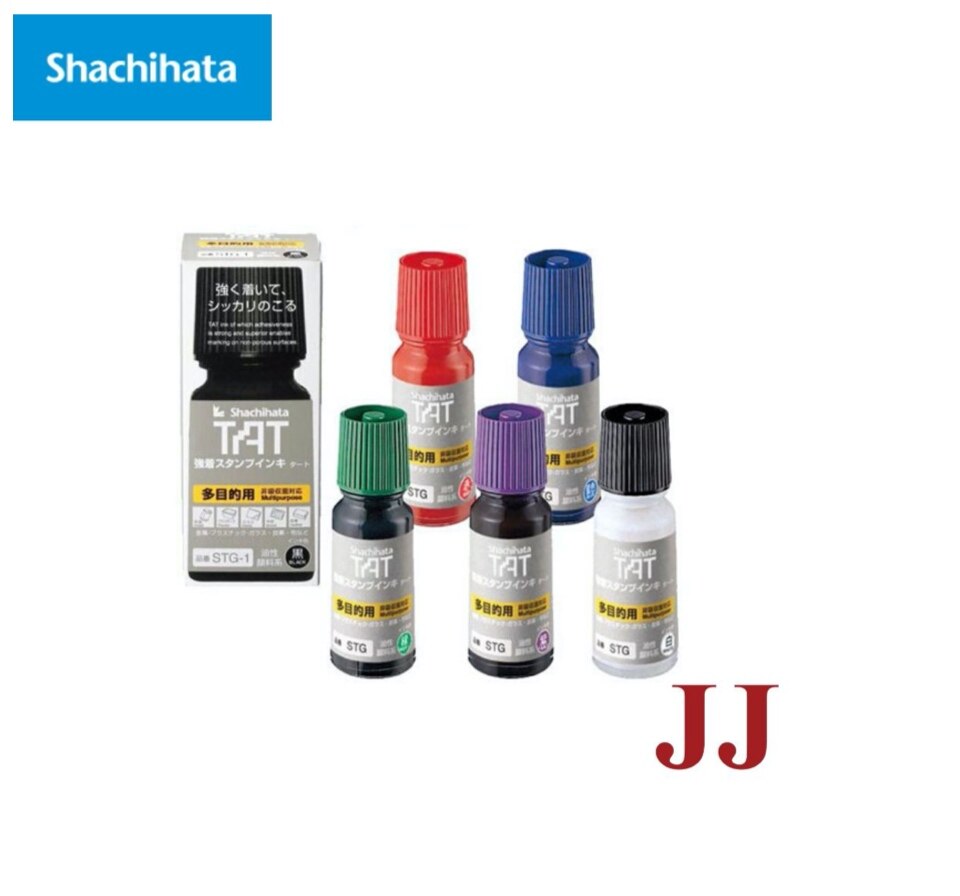 ---