ARTLINE 100 GIANT PERMANENT MARKER - VARIOUS COLOURS
Giant permanent marker. Wide bonded felt tip for bold markings on cartons, crates and other industrial surfaces.
The wide body and large chisel nib of the Artline 100 makes it ideal for all types of permanent marking where large, bold marking is required.
7.5-12.0mm writing width
Acrylic fibre tip
Instant drying
Waterproof
Chisel style
Xylene-free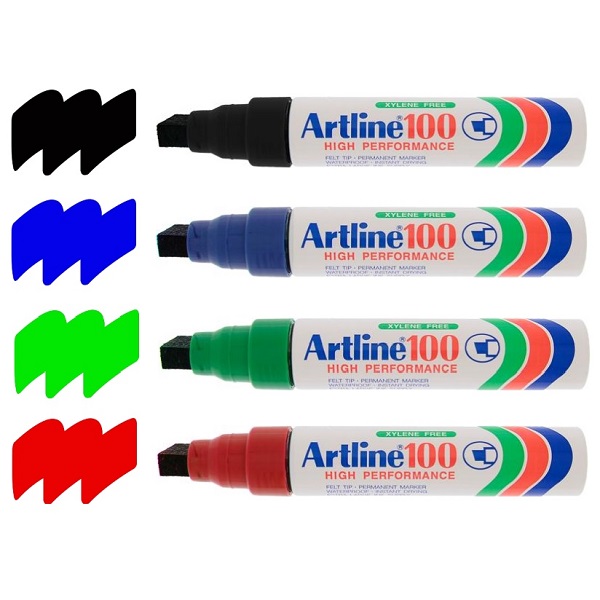 ---